2023 Winter Specials
Quarterly Special valid from January 1st - March 31st, 2023
TOP DEALS OF PHOENIX CONTACT SPECIALS
Thermomark E Series
Automated marking for maximum efficiency
For the first time ever, the THERMOMARK E SERIES marking system combines and automates several process steps in the identification process, thereby enabling a considerable increase in efficiency in this time-consuming undertaking.
Maximum efficiency: time savings of around 60% with printing and application in a single process step
Flexible response with the modular system comprised of a standard thermal transfer printer and three applicators for different identification solutions
Consistent digital workflows: controlling and automatic data processing from CAE systems
Easy handling and constantly high quality with the automated process
Thermomark E.WIRE
Print and apply of captive cable marking
Up to 70% time savings compared to manual marking and application processes that involve shrink sleeves or wire wrap labels.
Thermomark E.WRAP
For wrap around labels
Up to 60% time savings compared to manual printing and application processes with self-laminated wrap-around labels.
Thermomark E.SLEEVE
For heat shrink labels
Up to 75% time savings compared to manual marking and application processes with shrink sleeves.
Universal Front Adapters for Allen Bradley ControlLogix
Tool-free handling of the I/O card
The universal front adapters for Allen Bradley ControlLogix® are available for 20- and 36-position I/O cards. Due to the open cable ends, any termination board can be connected.
High degree of flexibility due to universal 1:1 connection
Individually marked with standard marking material
Selection of four standard cable lengths for easy configuration
High quality through 100% testing
Easy handling due to tool-free unlocking
Cable ends marked and equipped with ferrules
Marking options on the adapter
Rated up to 250 V AC/DC, 4 A
Toolfox Tool Sets
The RIGHT tools for your on the GO needs!
AC Uninterruptible Power Supply (UPS)
The QUINT-UPS
The QUINT-UPS uninterruptible power supply (UPS) is used to ensure that power for critical electrical loads continues to be supplied in the event of disturbances in the power supply network, e.g., due to mains breakdown or failure.
Offline topology VFD-SS-311
PC mode for safely shutting down industrial PCs, for example
Control Cabinet Surge Protection
PLT-SEC
Surge protection, consisting of protective plug and base element, with integrated status indicator and remote signalling for single-phase power supply networks.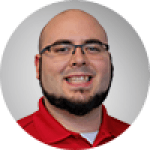 DO YOU NEED HELP?
Our passionate team can help you with proof of concepts, onsite demonstrations and to find the product you need.