2023 Spring Specials
Quarterly Special valid from April 1st - June 30th, 2023
Top Deals of Phoenix Contact Specials
Tool-free Conductors
XTV — Lateral Push-X
Tool-free conductor connection reinvented: Push-X allows direct wiring of rigid and flexible conductors with or without ferrule with the pre-tensioned contact spring. Insert the conductor up to the end of the clamping chamber without effort. As soon as the conductor pushes down the contact spring's locking mechanism in the end position, the slider is released & the contact spring snaps automatically. The conductor is clamped directly during this process. Like with the well-known Push-in technology, the conductor is released via the orange push button. At the same time, the contact spring is preloaded for the next wiring process
Fast and most flexible connection technologies
Toolless wiring of rigid and flexible conductors with and without ferrules
No conductor pretreatment necessary
Monitoring Relays
EMD-BL Series
The compact EMD-BL monitoring relays are ideal for simple monitoring tasks, especially in building installation and series production. Check electrical loads for functionality or wire breaks with undercurrent monitoring and avoid overload situations or blockages with overcurrent monitoring Protect machinery and equipment from the damaging effects of overvoltage and undervoltage
Space saving with the compact installation housing
Easy handling with rotary switches on the housing front for parameter setting
Clear diagnostics with status LED
Ideal for series production thanks to a price-optimized solution for numerous monitoring functions
Control Cabinet Surge Protection
PLT-SEC
Surge protection, consisting of protective plug and base element, with integrated status indicator and remote signalling for single-phase power supply networks
Emergency Stop Switches
All-in-one and modular emergency stop system
Our TÜV-certified emergency stop switches allow you to switch your machines or system over to a safe state immediately in the event of an emergency. Our control devices with emergency stop or emergency switching off function are suitable for applications in accordance with EN ISO 13850 and EN 60204-1. Choose from our ready-to-use solutions for your standard application or configure your own emergency stop solution tailored to your requirements.
EVO Connector Set
HEAVYCON B
Heavy-duty connector set consisting of sleeve housing, panel mounting base, push-in contact insert and cable gland.
Easy handling and right connection for every application
Push-in Contact for fast connection
IP degree of protection (when plugged in): IP66
Download the Heavycon brochure
Toolfox Tools
Tool deals you wouldn't want to miss!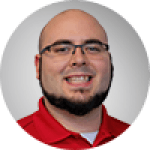 DO YOU NEED HELP?
Our passionate team can help you with proof of concepts, onsite demonstrations and to find the product you need.