Durant Authorized Distributor
Proax is elated to be an authorized distributor of Durant, a brand synonymous with innovative and advanced control, measurement, monitoring, and display products. Designed by Eaton, these Durant products are revered for their high quality, precision, trouble-free performance, durability, and user-friendly operation. Contact us today for your Durant needs.
✅Totalizers
✅Count Controls/Preset Counters
✅Tachometers/Ratemeters
✅Digital Panel Meters
✅Timers/Hour Meters
✅Flow Totalizers
✅Fusion Integrated Machine Control
✅Special Function Controls
✅Temperature Controls
✅Control Product Accessories/Encoders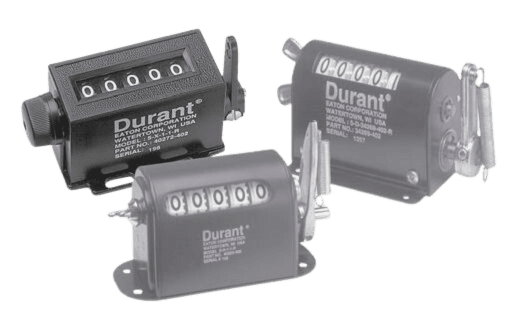 Not sure what part number you need?
Our team of experts is ready to help you find the product or solution
Value Added Durant Distributor
Durant products are available at Proax locations across Canada. Most in-stock products are shipped the same day within Canada. We also go beyond supplying; we create tailored solutions to meet your unique needs. Our skilled engineers are adept at developing specialized projects utilizing top-notch Durant products, turning your innovative ideas into practical reality.
Durant products are available in our warehouses in Vancouver, Winnipeg, Windsor, London, Cambridge, Barrie, Mississauga, Laval, Granby, Quebec City, St John's, Dartmouth, and soon in the United States.
Support & Knowledgebase
As an authorized Eaton Durant distributor in Canada, Proax takes pride in offering an extensive range of Durant products. Contact Proax today to learn more about our comprehensive line.