Troax Authorized Distributor
Proax Technologies is an authorized distributor of Troax, a leading global supplier of indoor perimeter protection solutions. Troax specializes in machine guarding, warehouse partitioning, and property protection, providing innovative steel mesh panel solutions since 1955.
Troax's extensive expertise in developing and refining steel mesh panel solutions has positioned them as a trusted partner for companies seeking robust perimeter protection. Whether it's protecting machines, partitioning warehouses, or securing properties, Troax provides reliable solutions that ensure the safety and integrity of various environments.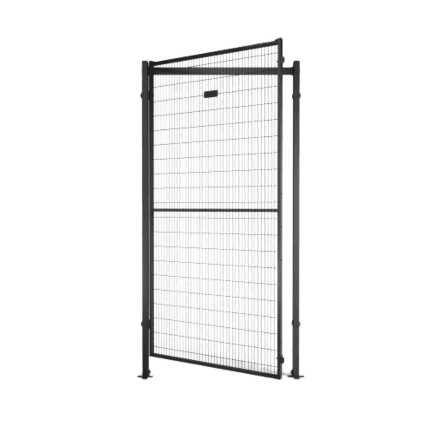 Not sure what part number you need?
Our team of experts is ready to help you find the product or solution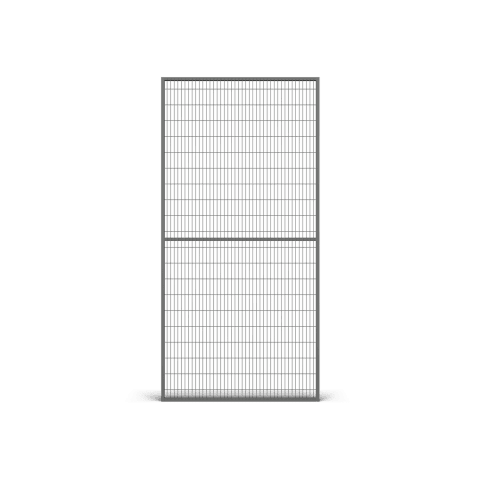 Machine Guarding Panels
Troax's panels, tested in unison with the posts and fixings, are engineered to endure impacts ranging from 309 joules up to a whopping 6,000 joules. Crafted from high-quality steel or polycarbonate in a highly automated production process, these panels epitomize both durability and consistent product quality. Our offerings have garnered TÜV certification, aligning with the stringent standards of the Machinery Directive, 2006/42/EC, and proudly holding ISO and CSA accreditations.
PANEL ST30 A stronger mesh panel ideal for heavy industrial use in high-risk environments.
PANEL ST20 A versatile mesh panel, widely used for machine guarding across various applications.
PANEL ST PC A polycarbonate panel that shines in scenarios demanding full visibility.
PANEL FULL STEEL (URSP) A sheet metal panel providing stellar protection in welding or splash-prone areas.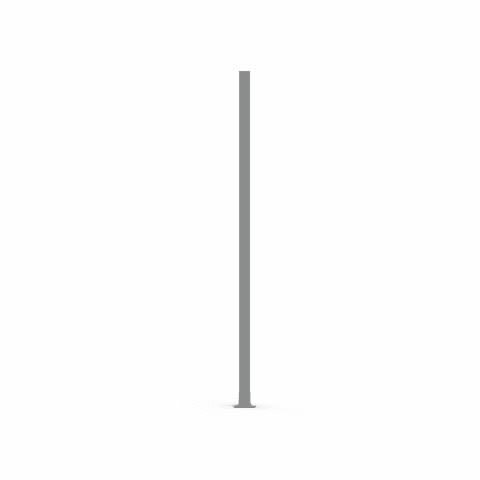 Machine Guarding Posts
We have two standard sizes of posts: the 60x40 mm and the 80x80 mm, allowing you to combine posts and fixing systems to best suit your specific application. These offerings have received TÜV certification, meet the stringent standards of the Machinery Directive, 2006/42/EC, and are also ISO and CSA compliant, reflecting a high standard of quality and safety.
POST 60X40 The 60x40 mm post is compatible with the Smart Fix, Rapid Fix, and Safe Fix systems, offering a versatile setup.
POST 80X80 The 80x80 mm post pairs well with the Strong Fix system, ensuring a robust setup for more demanding scenarios.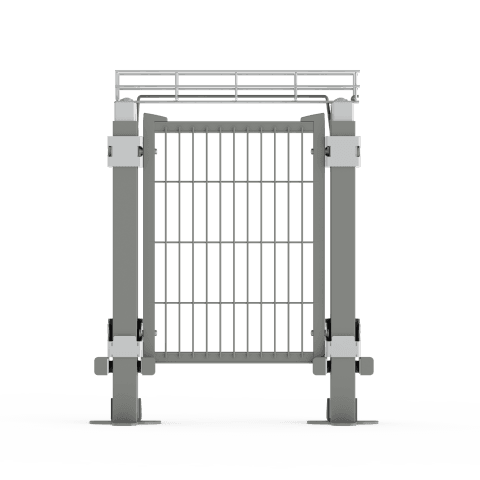 Machine Guarding Fixings
Whether you need quick access or high-level protection, our range of fixings, posts, and panels can be combined to craft a machine guarding system tailored to your needs. All our fixing systems feature captive mountings, ensuring they remain attached to the panels and posts even when the guard is disassembled, providing an extra layer of safety.
Panel Detection: Monitor up to 200 panels with just a single cable using Panel Detection. Should a panel go missing, a signal is sent to the PLC, keeping you informed and in control.
Rapid Fix: Rapid Fix is an ingeniously crafted machine guard system that allows for quick and easy access to hazard zones, making maintenance a breeze.
Smart Fix: Meet our best-selling guard system, Smart Fix. It's a highly versatile and durable machine guard that suits a myriad of applications, making it a popular choice.
Strong Fix: Built to withstand the harshest environments, Strong Fix is our most robust machine guarding system. It's tried, tested, and trusted to provide exceptional protection.
Safe Fix: Safe Fix is your go-to for creating secure cells without gaps. It's especially suitable for welding applications or areas prone to splashing, offering a reliable shield against potential hazards.
Mix and match our fixings, posts, and panels to create a machine guarding setup that aligns perfectly with your operational needs and safety standards.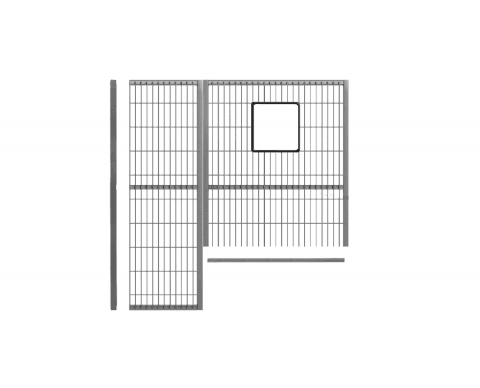 Machine Guarding Accessories
We also offer Troax's essential machine guarding accessories to fine-tune your guarding setup on-site. Our versatile range includes wire tray systems, smart splices, kickplates, panel curves, and cut profiles. These accessories allow you to create a customized and secure guarding solution that perfectly matches your needs. Upgrade your safety measures with Troax today.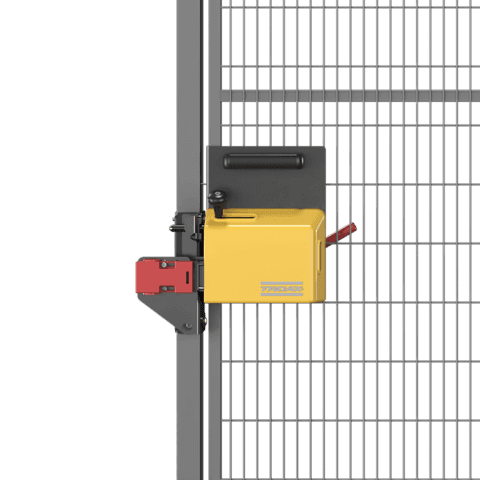 Machine Guarding Safety Locks and Switches
Explore a robust selection of locks and switches from Troax, tailored for enhancing safety in machine guarding and automated warehouse settings. Delve into our diverse range, from the Euro Cylinder Lock to an array of safety switches, each designed to seamlessly integrate with your operations, delivering swift, secure solutions for your machine guarding needs.
✅Safe Locks (PLd, PLe, PLd GL, PLe GL)
✅Euro Cylinder Locks (Standard, KnobHandle, EC Lock Integrated Switch)
✅Safe Escape Lock
✅Panic Bar
✅Magnetic Lock
✅Push Pad
✅Multifunctional Gate Box (Euchner MGB, MGB-PN)
✅Schmersal AZM201 Solenoid Interlock
✅Brackets (Various Switches, Multi Bracket, Fortress Interlocks)
✅Safety Switches (PLd GL, PLd, PLe GL, Non Contact)
Stainless Steel Machine Guard System
Discover Troax's BlueGuard, a superior machine guard system tailored for stringent hygiene demands in the food, chemical, and pharmaceutical sectors. Crafted from durable AISI 304 L stainless steel, it stands resilient against harsh conditions. Its pre-assembled, easy-to-use fixings and universal post ensure a hassle-free installation. The frameless design allows on-site adjustments, while its offerings include robust wall panels and a variety of hygienic stainless steel doors, catering to diverse requirements.
✅Post and Fixings: U-shaped post in stainless steel
✅Wall Panels: Wall panels in stainless steel
✅Doors: Range of hygienic stainless steel doors (single hinged, double hinged, single sliding)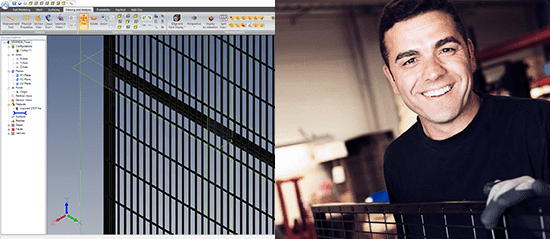 Design & Assembly
Proax offers design and assembly services for the Troax machine guarding solutions. Our team can design your Troax machine guarding structure according to your needs and requirements. We also offer the assembly service, where we assemble all components of your structure to be ready for installation in your plant.
Value Added Troax Distributor
Proax Technologies, a leading Canadian supplier of automation goods, is proud to be an authorized distributor of Troax, a global leader in indoor perimeter security solutions. With Proax's expertise and Troax's cutting-edge systems, we bring advanced safety and protection to various industries across Canada. Benefit from our shared commitment to quality, safety, and innovation.
Troax products are available at Proax locations nationwide, ensuring quick access to stock. Most in-stock items are shipped within Canada on the same day. Visit our warehouses in Vancouver, Winnipeg, Windsor, London, Cambridge, Barrie, Mississauga, Laval, Granby, Quebec City, St. John's, and Dartmouth. Soon, we'll expand our reach to the United States. Check product pages for stock levels in each warehouse.Choose Proax Technologies as your trusted partner for Troax perimeter security solutions.
Support & Knowledgebase
Proax, the official Troax distributor in Canada, provides world-class safety fencing solutions. Reach out to Proax today to explore our wide array of Troax products, perfect for ensuring workplace safety.