Patlite Authorized Distributor
Since 1947, Patlite has been at the forefront of the industrial automation industry, providing innovative and reliable signaling equipment. Renowned for its commitment to safety and durable design, Patlite has a global presence with its headquarters in Japan. The company offers a wide array of products, from simple lights and buzzers to smart, network-enabled devices, continuously evolving to meet the industry's changing needs.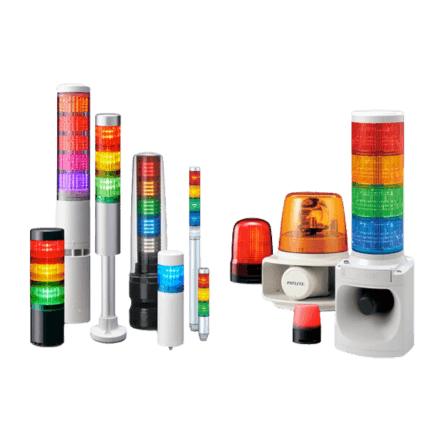 Not sure what part number you need?
Our team of experts is ready to help you find the product or solution

Value Added Patlite Distributor
Proax is honored to be an authorized distributor of Patlite, offering their innovative signaling solutions at our various locations across Canada, including Vancouver, Winnipeg, Windsor, London, Cambridge, Barrie, Mississauga, Laval, Granby, Quebec City, St. John's, and Dartmouth. Committed to swift and efficient service, we provide localized support through our team of experts to meet and exceed customer expectations.
Support & Knowledgebase
As the authorized Patlite distributor in Canada, Proax delivers top-notch signaling and alerting solutions. Reach out to Proax today to learn more about our comprehensive range of Patlite products for enhanced safety and communication.