Sugino Corporation Authorized Distributor
With Sugino's expertise in precision machining and water jet technology, their solutions are designed to tackle the toughest and most intricate metal parts with unmatched quality and flexibility. As a distributor, Proax provides access to Sugino's exceptional Jet Clean Center (JCC) series, featuring high-pressure washing and deburring machines that achieve CNC-level tolerances and repeatability. These machines ensure precise and consistent results while meeting the most demanding cleanliness specifications, even for challenging metals.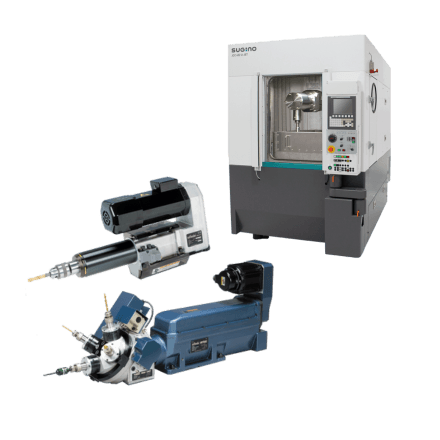 Popular Products from Sugino Corporation
View All
Not sure what part number you need?
Our team of experts is ready to help you find the product or solution

Value Added Sugino Corporation Distributor
As an official distributor of Sugino Corporation, Proax proudly offers a comprehensive range of cutting-edge solutions for metalworking processes. With a focus on aqueous parts washing, high-pressure washing, deburring, CNC machining, roller burnishing, and drill/tap solutions, Sugino's innovative products perfectly align with Proax's commitmentto delivering advanced technologies to our valued customers. Sugino Corp products are available at Proax locations across Canada. Most in-stock products are shipped the same day within Canada. Products are available in our warehouses in Vancouver, Winnipeg, Windsor, London, Cambridge, Barrie, Mississauga, Laval, Granby, Quebec City, St John's, Dartmouth, and soon in the United States. On the product pages, you can view stock levels by warehouse.
Support & Knowledgebase
As the authorized Sugino Corporation distributor in Canada, Proax specializes in high-pressure cleaning and cutting solutions. Contact Proax today to find out more about our full line of Sugino Corporation products.