Hiwin Authorized Distributor
Hiwin Technologies Corp. is a globally recognized leader in precision motion control and system technology. The company, headquartered in Taiwan, specializes in the design and manufacture of linear motion components and mechatronic solutions.
Hiwin's product portfolio includes linear guideways, ball screws, machine actuators, linear motors, torque motors, and articulated robots, among others. These products are used in a wide range of applications, from industrial machinery and medical equipment to robotics and semiconductor manufacturing.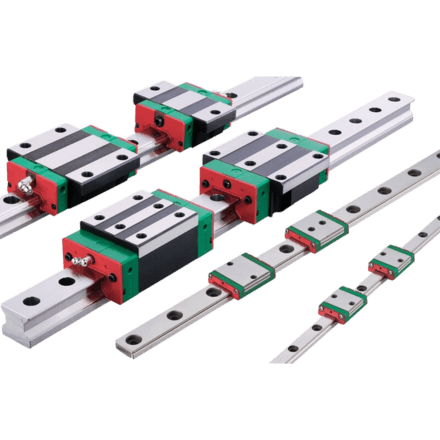 Not sure what part number you need?
Our team of experts is ready to help you find the product or solution

Value Added Hiwin Distributor
Proax Technologies has become an authorized distributor of Hiwin products, expanding their offerings to include precision motion control products and mechatronic solutions such as linear guideways, ball screws, and machine actuators, among others. This partnership allows Proax to provide these high-quality Hiwin products to their customers, further enhancing their product portfolio.
Hiwin products are available at Proax locations across Canada. Most in-stock products are shipped the same day within Canada. Products are available in our warehouses in Vancouver, Winnipeg, Windsor, London, Cambridge, Barrie, Mississauga, Laval, Granby, Quebec City, St John's, Dartmouth, and soon in the United States. On the product pages, you can view stock levels by warehouse
Support & Knowledgebase
As the authorized Hiwin distributor in Canada, Proax offers precision motion control solutions. Reach out to Proax today to discover our comprehensive range of Hiwin products, perfect for advanced manufacturing applications.