Robotiq Authorized Distributor
Robotiq is a company that specializes in the development and manufacture of flexible robot grippers and other automation equipment. The company is known for creating innovative tools and software that help businesses of all sizes automate their operations.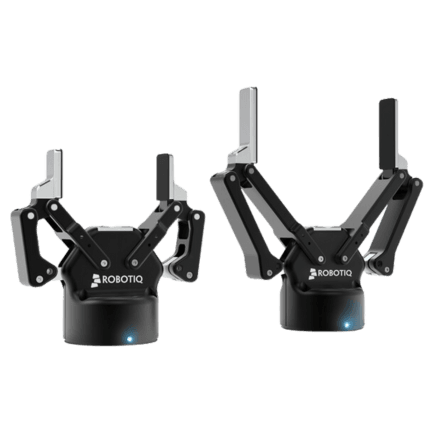 Not sure what part number you need?
Our team of experts is ready to help you find the product or solution

Value Added Robotiq Distributor
Proax is proud to be an official distributor of Robotiq, a leading provider of tools and expertise for collaborative robot applications. Robotiq's mission is to free human hands from repetitive tasks, and their innovative solutions simplify automation processes, allowing factories to start production faster. As a distributor, Proax works closely with Robotiq to offer their products and provide localized support to manufacturers through our network of experts. With Proax as your distributor, you can access Robotiq's cutting-edge solutions and accelerate your automation journey.
Proax is an official distributor of Robotiq, offering a wide range of their products at our locations across Canada. To provide the best service and accurate pricing, Robotiq products are quote-based, meaning customers need to request a quote to place an order. However, once the quote is received and confirmed, most in-stock products are shipped the same day within Canada.
Support & Knowledgebase
Proax, the official Robotiq distributor in Canada, delivers cutting-edge robotic solutions for automation. Contact Proax today to find out more about our wide array of Robotiq products, designed to optimize manufacturing processes.