Roxtec Authorized Distributor
Roxtec is a global company known for its solutions in the field of cable and pipe seals. The company was founded in Sweden in 1990 and has since grown to serve customers in more than 80 markets worldwide. Roxtec's product line is centered around their modular-based seals, which are used to protect cables and pipes, ensure safety, and prevent damage from hazards like fire, water, gas, dust, pests, and electromagnetic disturbances.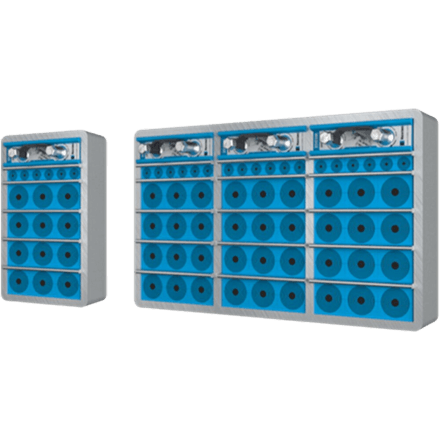 Not sure what part number you need?
Our team of experts is ready to help you find the product or solution
Value Added Roxtec Distributor
Proax Technologies is pleased to announce its authorized distributorship of Roxtec products. This partnership allows Proax to offer Roxtec's extensive range of cable and pipe sealing solutions. These include modular-based seals adaptable to cables and pipes of various sizes, cable transit devices, pipe seals, and related accessories. This collaboration enhances Proax's ability to deliver comprehensive solutions across industries such as oil and gas, marine and offshore, construction, power and infrastructure, telecom, and more. Roxtec are available at Proax locations across Canada. Most in-stock products are shipped the same day within Canada. Products are available in our warehouses in Vancouver, Winnipeg, Windsor, London, Cambridge, Barrie, Mississauga, Laval, Granby, Quebec City, St John's, Dartmouth, and soon in the United States. On the product pages, you can view stock levels by warehouse.
Support & Knowledgebase
Proax, the official Roxtec distributor in Canada, provides state-of-the-art sealing solutions. Contact Proax today to discover our comprehensive selection of Roxtec products, designed for maximum safety and durability.