ABB Authorized Distributor
Our partner, ABB Ltd., is a Swedish-Swiss multinational corporation with operations in 140 countries and is involved in many aspects of power generation, transmission, and distribution, industrial equipment and systems, and factory automation. Proax is the largest authorized distributor of ABB in Canada.
We provide our customers with access to ABB's top-quality motor control and electrical products, including drives, motors, low voltage products and more. With our extensive inventory across Canada in 12 branches, we can quickly fulfill your orders and help you find the right solution to meet your unique needs.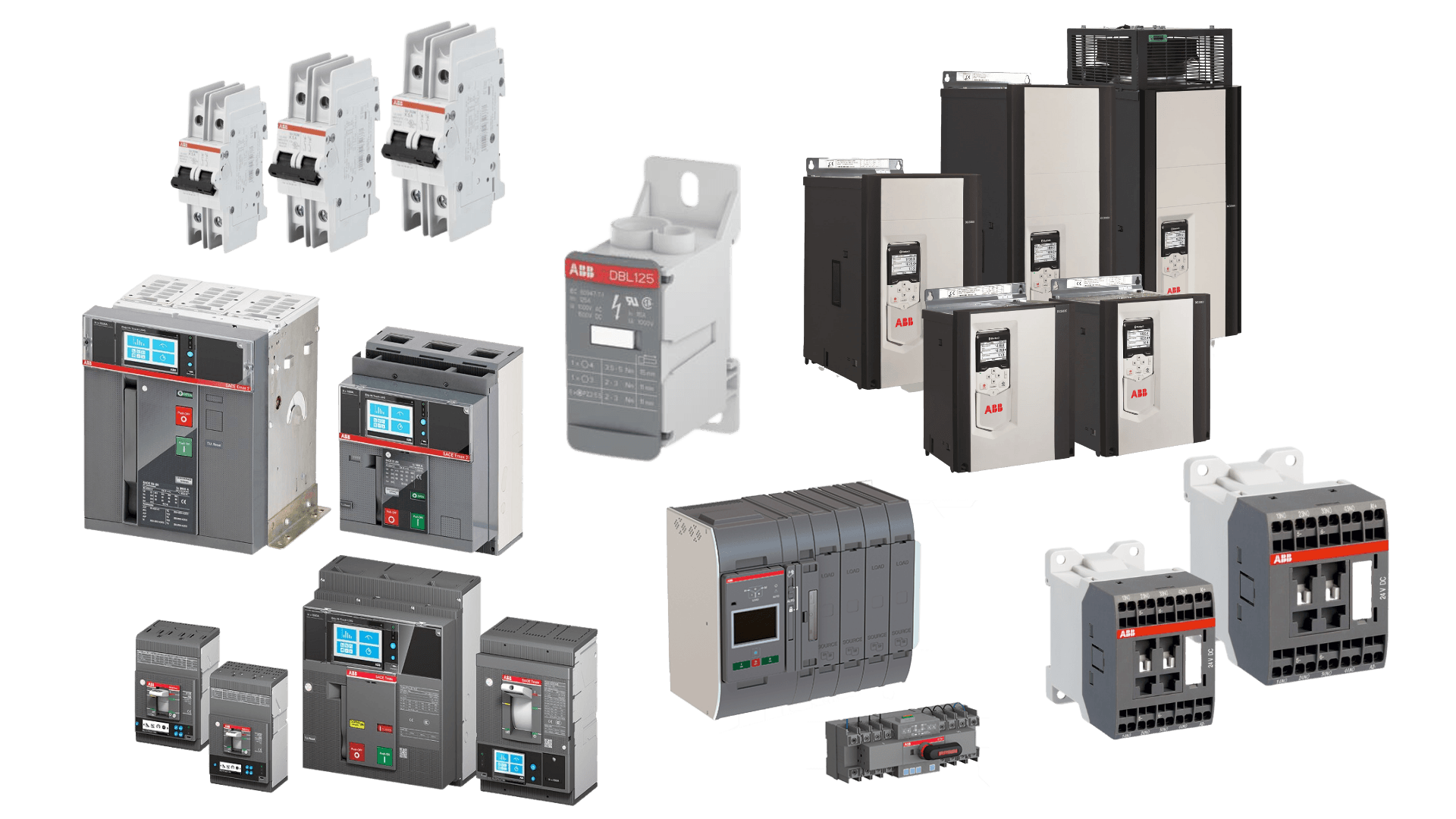 Not sure what part number you need?
Our team of experts is ready to help you find the product or solution
ABB Low Voltage Products and Systems
As an offical ABB distributor in Canada, we offer a comprehensive selection of low voltage solutions that enable seamless connectivity, protection, control, and measurement of diverse electrical installations, switchboards, electronics, and electromechanical devices. We help our customers enhance their operations across a wide range of industries, including food, beverage, rail, solar, greenhouses, battery energy storage systems, and data centers, by utilizing ABB's low voltage product product line.
Download ABB line card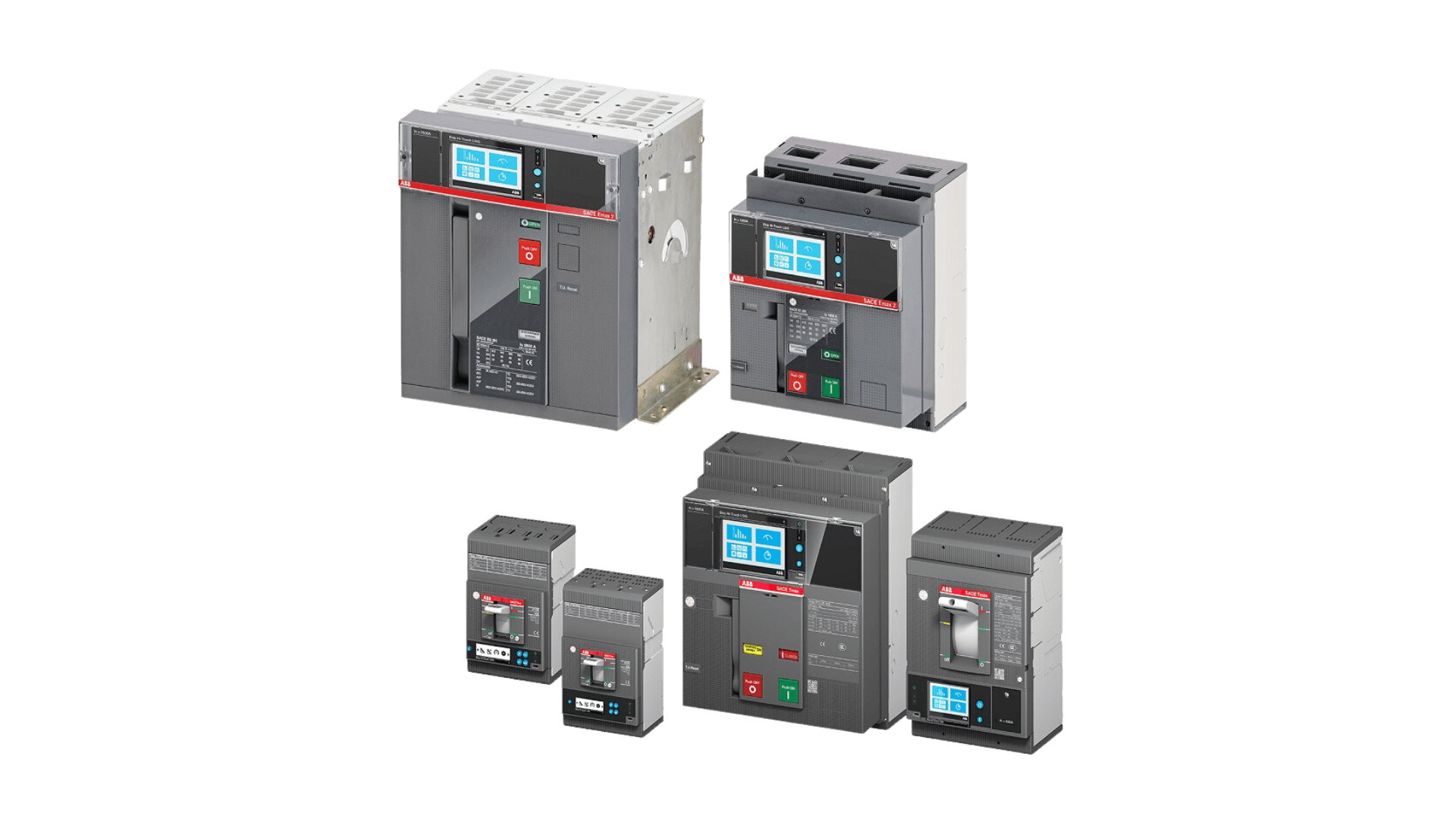 ABB Circuit Breakers
ABB circuit breakers are designed to meet the latest grid requirements while offering high quality and innovation as standard. With the world of electrical power distribution changing rapidly and new trends such as energy efficiency, connectivity, and smart grids emerging, ABB SACE low-voltage circuit breakers are equipped to meet these evolving demands from 160 to 6300A
Shop ABB Circuit Breakers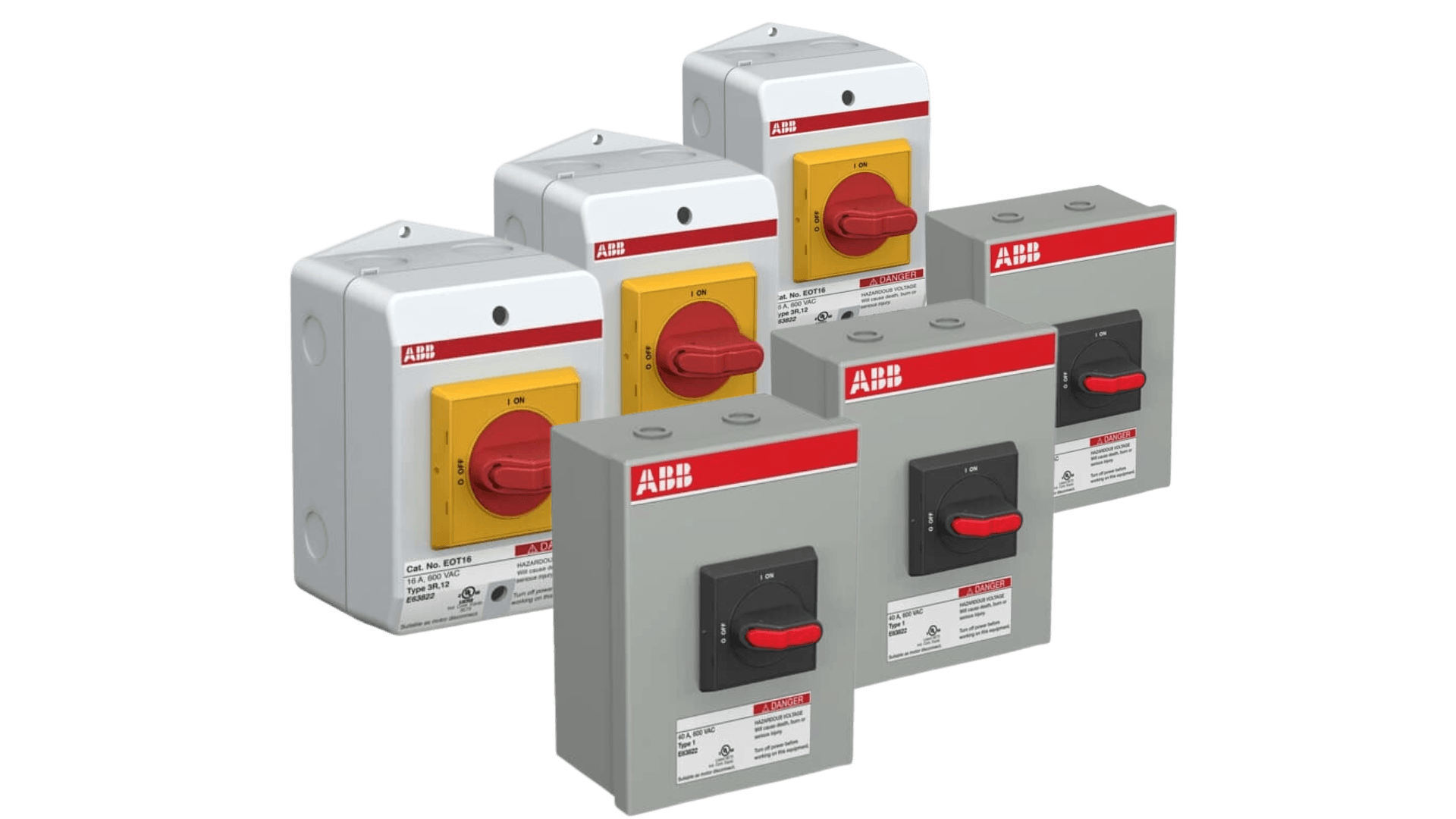 ABB Disconnect Switches
ABB disconnect switches offer a versatile and dependable solution for a broad spectrum of applications. The switch family encompasses a comprehensive range of switch-disconnectors, switch fuses, transfer switches, bypass switches, and fuses.
ABB disconnect switches are designed to deliver flexibility and reliable performance, making them ideal for power distribution in residential and industrial buildings, HVAC, water pumping stations, data centers, and photovoltaic installations. With a focus on safety, ABB disconnect switches feature easy-to-use handles and robust construction, ensuring smooth and secure operation.
ABB molded case circuit breakers and air circuit breakers
✅SACE Emax 2
✅SACE Tmax XT
✅SACE Tmax T
✅SACE Emax
Shop ABB Disconnect Switches
ABB Contactors
ABB and Proax work together to provide a comprehensive selection of contactors for every industrial application. As part of ABB's Low Voltage product portfolio, we offer a wide range of robust and efficient contactors for both simple and complex applications. Whether you are looking for screw, push-in, or ring tongue contactors, Proax has the solution for you.
Shop ABB Contactors
ABB Drives
ABB drives are renowned for their outstanding performance, flexibility, and ease of use. Depending on the application, they are available in a variety of sizes and power ratings, ranging from simple fan and pump control to complex machine automation.
With Proax, you can expect a comprehensive range of drive services, including free technical support, training, and customization. It is our goal to help you select the right ABB drive to ensure optimal performance and reliability, regardless of whether you need a standalone drive or a complete system drive.
Value Added ABB Distributor
ABB products are available at Proax locations across Canada. Most in-stock products are shipped the same day within Canada. We also go beyond supplying; we create tailored solutions to meet your unique needs. Our skilled engineers are adept at developing specialized projects utilizing top-notch ABB products, turning your innovative ideas into practical reality.
ABB products are available in our warehouses in Vancouver, Winnipeg, Windsor, London, Cambridge, Barrie, Mississauga, Laval, Granby, Quebec City, St John's, Dartmouth, and soon in the United States.
Support & Knowledgebase
As the largest authorized ABB distributor in Canada, Proax takes pride in offering an extensive range of ABB products. Contact Proax today to learn more about our comprehensive line of ABB products.