Phoenix Contact Authorized Distributor
Phoenix Contact is a family-run group company based in Germany and was founded in 1923. Our partner produces industrial automation solutions in more than 11 countries and has 55 sales locations. Proax is one of Phoenix Contact's largest authorized distributors in Canada.
Shaping the world of tomorrow, Phoenix Contact brings forward products, systems, and solutions for all aspects of electrical engineering and automation. Leading the way in the Industry 4.0 revolution, our partner offers an extensive product portfolio in industrial connection and automation technologies, electronic interface systems, and low-voltage power products.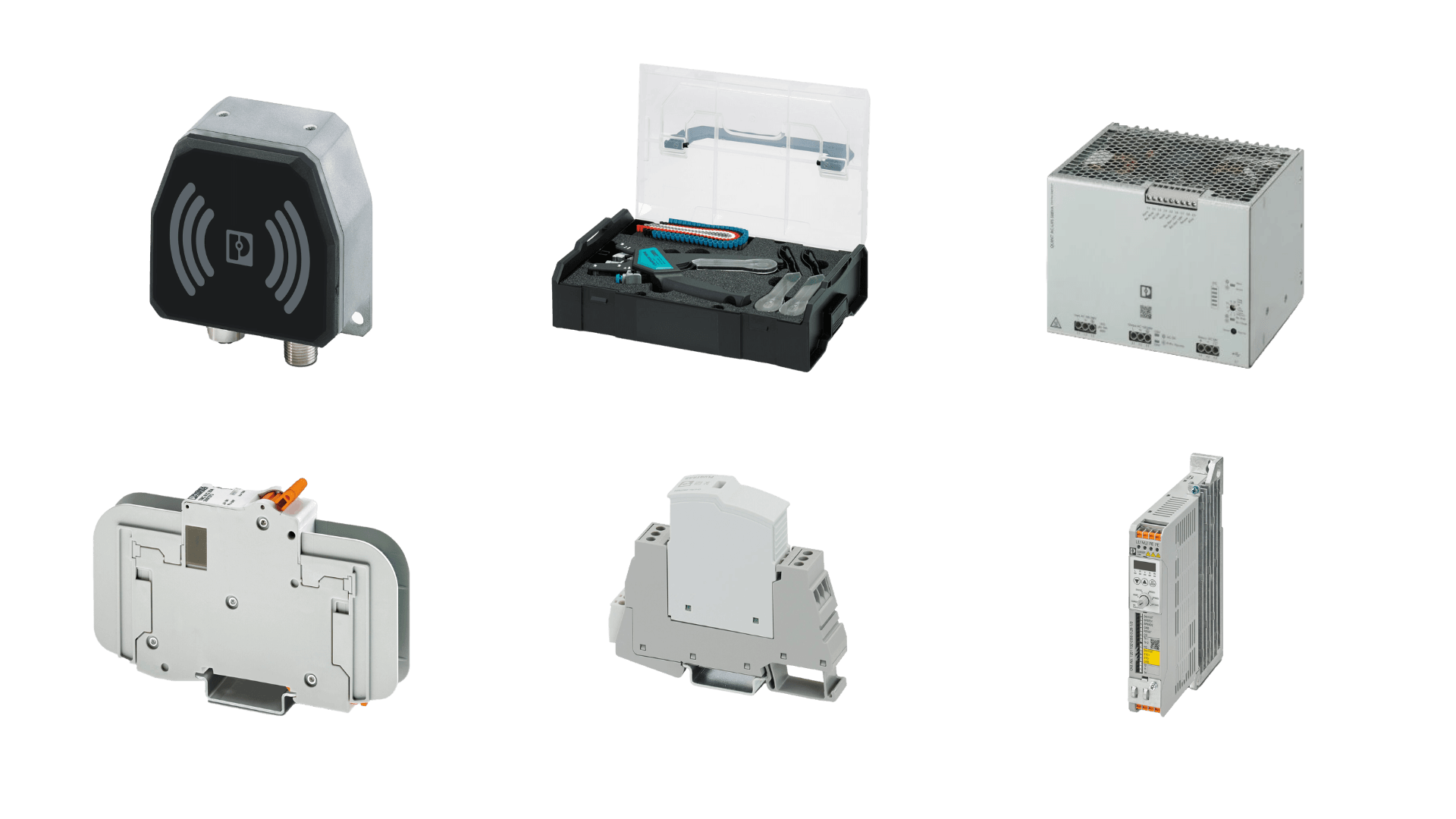 Popular Products from Phoenix Contact
View All
Not sure what part number you need?
Our team of experts is ready to help you find the product or solution
One of The Largest in Canada
Value Added Phoenix Contact Distributor
Proax has thousands of Phoenix Contact products in stock across Canada. In most cases, in-stock products are shipped the same day in Canada. We also go beyond supplying; we create tailored solutions to meet your unique needs. Our in house engineers are adept at developing specialized projects utilizing top-notch Phoenix Contact products, turning your innovative ideas into practical reality.
Phoenix products are available in our warehouses in Vancouver, Winnipeg, Windsor, London, Cambridge, Barrie, Mississauga, Laval, Granby, Quebec City, St John's, Dartmouth, and soon in the United States.
Support & Knowledgebase
Phoenix Contact offers a number of configurators to help you find the perfect product or solution for your application. Knowledge Base is also a great way to have instant access and updates on the latest service information and documentation.