Electro Cam Authorized Distributor
Since 1977, Electro Cam has been a trusted provider of a comprehensive line of Programmable Limit Switches, Electronic Cam Switches, Encoders, Resolvers, and related accessories. With decades of experience, Electro Cam is a name synonymous with reliability and advanced technology, meeting the needs of a wide array of industrial applications.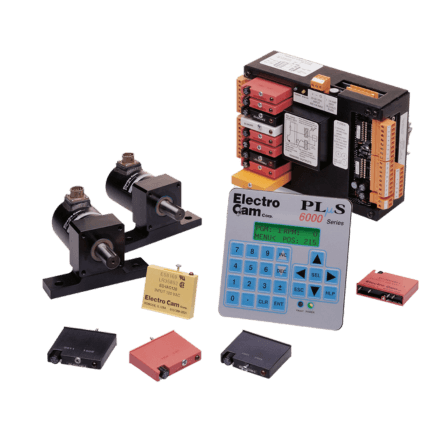 Popular Products from Electro Cam
View All
Not sure what part number you need?
Our team of experts is ready to help you find the product or solution
Value Added Electro Cam Distributor
Proax is proud to be an authorized distributor of Electro Cam products, available at our warehouse locations across Canada, including Vancouver, Winnipeg, Windsor, and beyond. Our partnership with Electro Cam allows us to offer cutting-edge switches and encoders, backed by localized support from our expert team.
Electro Cam products at Proax are quote-based to ensure you get the most accurate pricing. Once your quote is approved, we prioritize speedy shipping, with most in-stock items dispatched the same day within Canada.
Support & Knowledgebase
Proax, the official Electro Cam distributor in Canada, offers state-of-the-art programmable controllers. Reach out to Proax today to discover our comprehensive range of Electro Cam products, built for advanced control systems.