In-house engineers
Expert Pneumatics Solutions for Peace of Mind
A pneumatic system is a group of connected components that use compressed air to power automated equipment. We provide a broad portfolio of solutions to meet your unique pneumatic requirements with our in house pneumatic experts. Building pneumatic assemblies in-time is our promise to our customers. Our customers want pneumatic systems that are reliable, efficient, and easy to maintain. By addressing these pain points, we build strong relationships with our customers. SMC's wide range of pneumatic products have helped us drive success in over 10 different industries.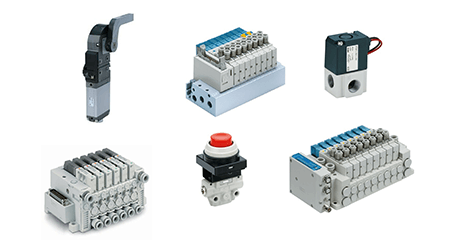 60+ Years of Experience
Customized Pneumatic Solutions
With over 60 years of experience, we can design and build custom pneumatic solutions to meet your specific requirements. We can design a solution that meets your specifications, whether you need a simple pneumatic circuit or a complex system.
Our in-house assembly capabilities allow us to quickly and efficiently build custom pneumatic assemblies. What about troubleshooting and repairs, you ask? Proax also provides ongoing support and maintenance to keep your pneumatic system running effectively.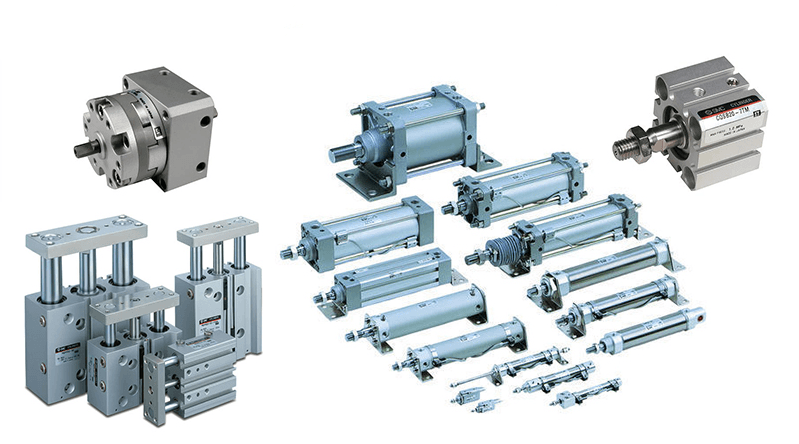 In other words actuators
Pneumatic Cylinder
Pneumatic cylinders, also referred to as pneumatic actuators, provide linear or rotary motion and force to automated systems, machines, and processes. Proax offers SMC's pneumatic cylinders that are used in different industrial applications.
✅Linear cylinders
✅Pneumatic clamp cylinders
✅Guided cylinders
✅Specialty actuators
✅Pneumatic grippers
✅Hydraulic cylinders
✅Rotary cylinders
✅Cylinder accessories
✅Rodless actuators
✅Electric actuators
Shop all pneumatic cylinders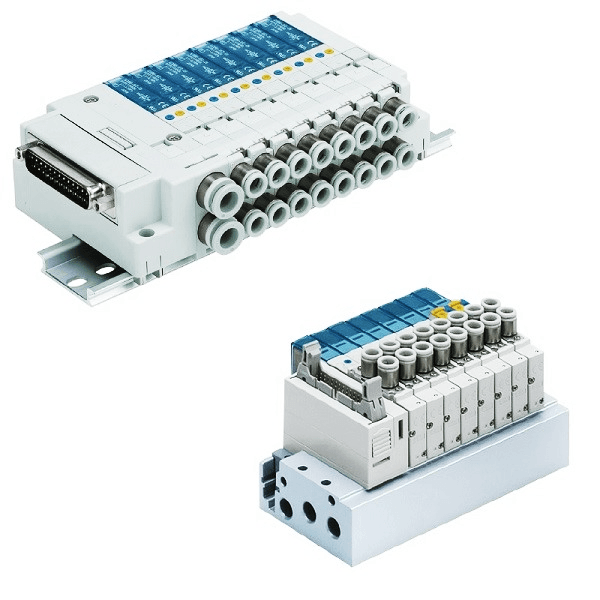 Pneumatic Valves & Manifolds
Pneumatic valves are responsible for controlling the pressure, rate, and amount of air that moves through a pneumatic system. These valves are just one of many components that make up a pneumatic system, which relies on compressed air to transmit power. At Proax, we provide SMC's wide variety of pneumatic valves and manifolds.
✅Solenoid Valves
✅Air Operated Valves
✅Mechanical Valves
✅Hand Operated Valves
✅Pneumatic actuated ball valves
✅Quick exhaust valves
✅Air solenoid valves
✅Safety Pressure Relief Valves
Shop all pneumatic valves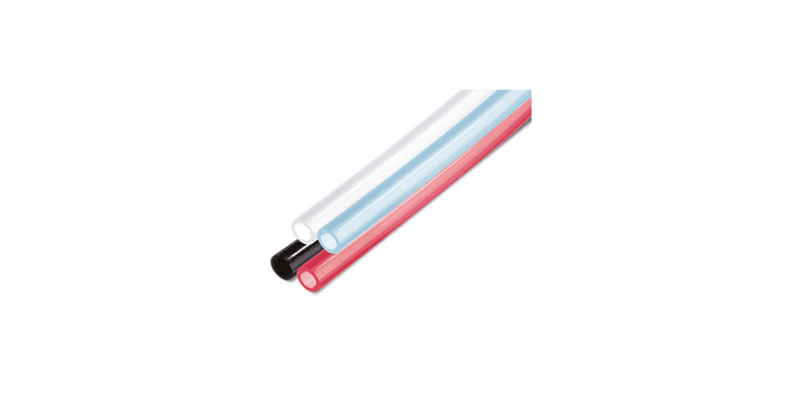 Pneumatic Tubing
Proax offers SMC's pneumatic tubes and tube systems in a range of sizes, including 1/8", 5/32", 3/16", 1/4", 5/16", 3/8", and 1/2". Metric tubing sizes of 3.2mm, 4mm, 6mm, 8mm, 10mm, 12mm, and 16mm are also available to accommodate various media through the connectors.
✅Polyurethane Tubes
✅Fluororesin Tubes
✅Polyolefin Tubes
✅Spark or Water resistant Tubes
✅Polyethylene Tubes
Shop all pneumatic tubing
Pneumatic Pumps
At Proax, we provide SMC's pneumatic fluid process pumps, which are designed to meet industry demands. Specifically, SMC's series diaphragm pumps are constructed for use with high purity chemicals. These pneumatic pumps provide a lightweight, compact, and high flow rate solution to meet the most demanding needs.
Shop all pneumatic pumps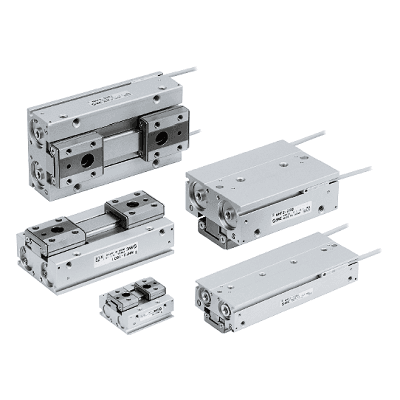 Pneumatic Grippers
Pneumatic grippers come in several types, including parallel, angular, and radial, each designed to fulfill specific tasks and requirements. By converting the energy from compressed air into gripping force, these devices offer a combination of speed, accuracy, and adaptability that is hard to match. We offer SMC's 2,3,4 finger grippers,collaborative robot air gripper units,ahc systems, magnetic grippers and more.
✅Parallel Grippers
✅Toggle Grippers
✅Angular Grippers
✅Magnetic Grippers
✅Auto Hand Changing (AHC) Systems
Shop all pneumatic grippers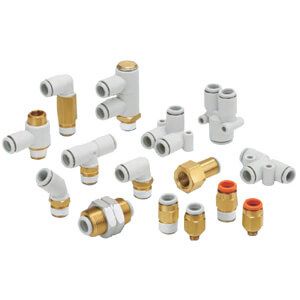 Pneumatic Fittings
Pneumatic fittings are responsible for connecting and directing the flow of compressed air in pneumatic systems, ensuring optimal performance and safety.
From one touch fittings and specialty pneumatic fittings to inch - metric conversion fittings, the variety of pneumatic fittings available is vast, catering to different applications and requirements. Knowing the key distinctions among these types is essential for selecting the perfect pneumatic fitting for your needs.
Shop all pneumatic fittings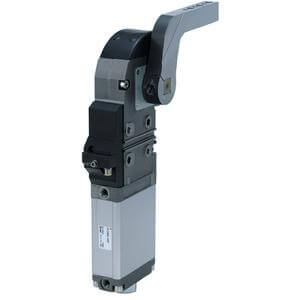 Pneumatic Clamps
Custom and SMC pneumatic clamps are also our specialty at Proax. Designed to meet your unique requirements, our clamps offer a wide range of technical customization. From diverse bore sizes to numerous arm opening angles, we ensure optimal adaptability for your operational needs. Options for various port thread types are also available for seamless integration with your systems.
✅Pin clamp cylinders
✅Swing clamp cylinders
✅Power cylinders
✅Shot pin cylinders
✅Micro clamp cylinders
✅Pallet lock cylinders
Shop all pneumatic clamps
Is your pneumatic project ready to begin?
The Fastest Growing Value Added Automation Distributor in North America
6
PROOF OF CONCEPT CENTERS
1
Expert Consulting
We can assist with your projects from inception to final product. Our team can evaluate your facility, identify your pain points and provide custom solutions for your needs.
2
Design and Build
Designing and building a successful project requires careful planning and execution. Your needs will be designed and built by our experienced in house design team with engineering principles.
3
Innovative Solutions
Our first priority to exceed our customer's expectations more than 60 years. With careful planning and attention to detail, your project can be a success like our all projects thanks to a professional attitude and staying focused on the task at hand.