In the highly regulated food and beverage industry, where sanitary production is a top priority, producers must consider a variety of opportunities and challenges in order to compete. Optimizing end-to-end plant processes and enhancing the safety production is the key to overcoming industry obstacles and seizing growth opportunities. Most importantly, when dealing with automation processes it is critical to keep consistency to avoid halts in the assembly line.
The Challenge
Issues such as misprints and quality control accuracy can lead to a delayed production. For one specific partner, their challenge was detecting defects on cardboard boxes and validating the date of preemption. There were up to 30 points to inspect and/or validate. Basically, it is several operators who visually inspect the boxes at the exit of the packaging machine. With the amount of defects to be inspected and the confirmation of the preemption date if it is well printed and readable, it is difficult for one operator to see everything at the same time. He consequently focuses on a few defects at a time and the quality control is not optimal. Some defective boxes go unnoticed. Therefore, they need technology capable of rapid inspection for quick return of investment. Proax Technologies was selected to assist for our technical expertise and specialized capabilities for analyses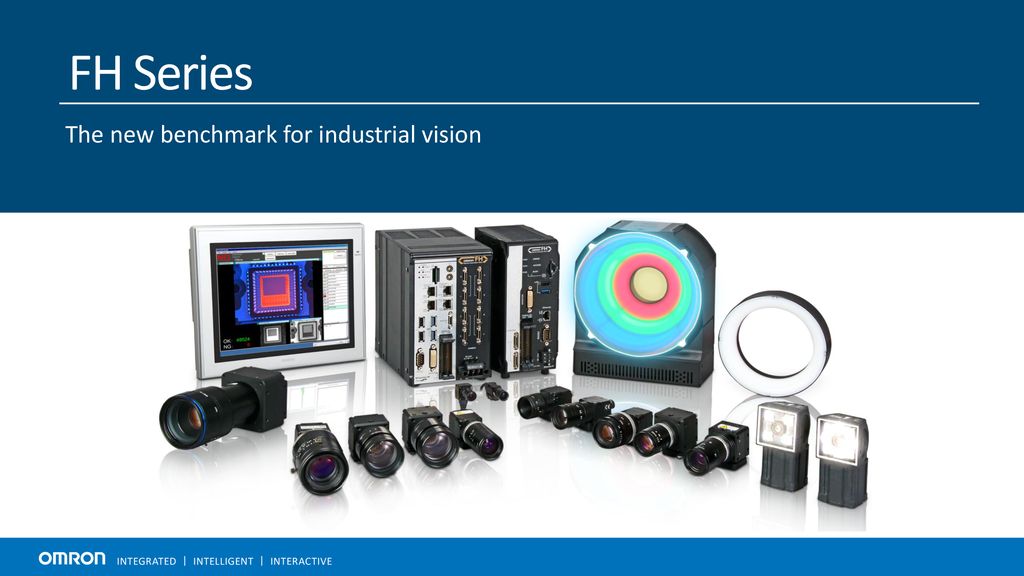 The Solution
Based on the problems identified, using the FH Multi-Camera Controller, with its 4 cameras and 8 lights, made it perfect for optimizing quality control. We used the standard Hig-speed controller, because the boxes run at a good speed. In addition, there were up to 30 points to inspect and/or validate. A good CPU power and several cameras are needed to cover the whole inspection area. The quantity of lights chosen allows us to have a homogeneous and balanced lighting on all the different dimensions of cardboard boxes that the customer uses.Take control of your quality control with the Omron FH-L 550-10
Customer Benefits
Implementing the FH Multi-Camera Controller solution allowed for maximum precision when handling the boxes' ejection from the machine conveyor and immediately inspected for conformity – therefore keeping up with production speed. The lighting chosen is CCS. In the food industry, high protection ratings must be respected and this supplier has IP69K lighting of very good quality. In using the FH series multi-camera controller, this solution offers the possibility to support several cameras through a simple and intuitive programming platform.
During the course of this project, Proax brought in specialists who were able to accompany the client throughout the execution, which realized profitability. The performance of the system, allowed for the client to better utilize its staff to fill in gaps in the assembly time, which were previously overlooked.
The finished project, which ends up on the grocery store shelf, was presented impeccably to consumers. If the boxes showed any signs of damage they would be overlooked and therefore result in wastage of materials.
The success of this project opens door in the Food Industry where several customers use the same type of machinery.
About Proax Technologies Ltd
Proax is the fastest growing automation distribution company across Canada, and are experts in Industrial Controls, Motion Controls, Machine Safety, Pneumatics, Mechanical Solutions and Automation & Robotics. In addition to excelling in these pillars of automation, we are dedicated to providing our customers with the best technical expertise, customer service, and ongoing support. Our key point of difference is our in-house technical solution team that enables us to provide solutions dedicated to customer specific product or solution needs. We have a team in all regions of Canada to assist you with technical support across our entire range of products.