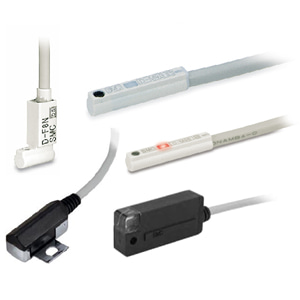 D-M9PSAPC
By SMC
AUTO-SWITCH, Inline Solid PNP Direct
SMCDM9PSAPC
Weight 0.012 kg
Official Distributor
Technical Specifications
| | |
| --- | --- |
| Band Mount | None |
| Rail Mount | None |
| Tie-rod Mount | None |
| | |
| --- | --- |
| Direct Mount | M9P--Solid State , Gen. Purpose, 3 Wire PNP, Horizontal |
| Lead Wire or Prewired Connector | SAPC (0.5m Cord Length, M8-3 Pin Connector) |
| Option | None |
Why Proax for SMC D-M9PSAPC?
Proax is the Elite distributor of SMC D-M9PSAPC and one of SMC's largest distributors in North America. Our highly skilled in-house technical team is ready to assist with any technical needs.
Have a question in mind? to help you get the right product as quickly as possible for your project. We're always here to help!