Eliminate Unplanned Downtime & Frustrated Maintenance
Omron's F3SG-SR series light curtain simplifies installation and reduces startup costs with quick alignment via 3-color Area Beam Indicators. No matter what your facility is, F3SG series are built to withstand even the toughest environments (down to -30°C).

Trusted by 100+ manufacturing companies. Quality you demand at prices you'll love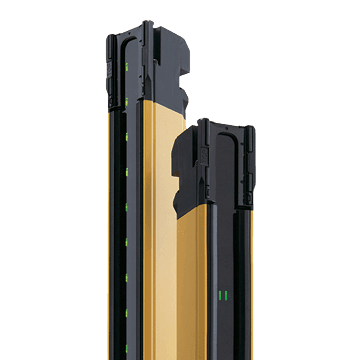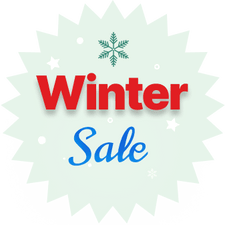 Omron F3SG-SR Series Safety Light Curtains
F3SG series completely fits the protected area and doesn't require additional measures.The high-power optical system provides stable detection up to 20 m even in harsh environments. With the addition of advanced muting and blanking functionality and protection ratings from IP67G to IP69K, the F3SG-SR supports your most demanding safety applications while reducing your costs.
TÜV, ISO 13849-1, IEC 62061 and IEC 61508 certified
Reduced maintenance setup time by 90% with intelligent Tap
Perfect fit – Protective heights in 40 mm increments


Problem-Free Safety Light Curtains
Learn what pain points Omron's F3SG series solves in comparison to their competitors
No dead space exits at the joint
Flexible Height model requires no additional measures
One cable connection to control panel
Reduced wiring system = Reduced number of cables, terminal blocks and wiring time
SUCCESS STORIES
Manufacturers Trust F3SG Series. But Why?
Used by original equipment manufacturers (OEM's) all over the world, from small to major
Effortless Upgrade to F3SG-SR Series for Long-Term Use in Oily Engine Castings
Business need
One of the world's largest automotive manufacturers needed to replace a legacy Omron MS4800 light curtain for its engine-casting production line while incurring the minimum possible amount of machine downtime.
Unique solution
The manufacturer upgraded to the F3SG-SR Series safety light curtain, F39-LSGTB-MS conversion brackets, and F39- JGR3K-MS-L/D conversion cables to make the replacement quick and easy by not requiring a complete rewiring of the existing system.
Customer benefits
The F3SG-SR's area beam indicators sped up installation and alignment, while the light curtain's IP67G rating made it ideal for long-term use in the somewhat oily engine casting application.
Download the full success story as a PDF
F3SG-SR Series Helps OEM's Customers Minimize Downtime While Improving Purlin Stacker Safeguarding
Business need
A company in the metal forming industry needed to find the right light curtain to safeguard a protected range of 55 feet around a purlin stacker while meeting tight deadlines and maximizing its customers' uptime.
Unique solution
Omron's F3SG-SR Series safety light curtain proved to be the right choice with an available sensing range of 30m at 25mm resolution and multiple advanced features, including a smart programming accessory that simplifies long-range alignment and fixed blanking setup.
Customer benefits
The F3SG-SR's high level of configurability and features have helped maximize uptime and proven to be of great value when safeguarding the high-risk, production-critical machine.
Download the full success story as a PDF
Differences Between F3SG-SRA & SRB Series
SRA and SRB series are part of the F3SG-SR Series. These two series only differ in their alignment indicators, blanking, and vibration detection and monitoring.
Protection Height
440 - 1600 mm
320 - 1840 mm
Detection capability
25mm
25mm
Auto or manual reset selectable
Easy setting via PC software SD Manager 3
Muting & Blanking Function
Advanced Area Beam Indicator Status
2 LEDs (top & bottom)
Vibration Detection & Monitoring
Product Selection Guide
SRB SERIES
Sign up now and get instant access to discounted pricing.
Product
Protection Height
Stock
SRA SERIES
Sign up now and get instant access to discounted pricing.
Product
Protection Height
Stock
LIGHT CURTAIN BRACKETS
LIGHT CURTAIN WIRING
Sign up now and get instant access to discounted pricing.
LIGHT CURTAIN ACCESSORIES
Sign up now and get instant access to discounted pricing.
Cascading Cable Pair, 12cm, for Emitter & Receiver

Status Indication Light for F3SG-4SR Light Curtain

Intelligent Tap Programming Unit for Omron F3SG-SR Light Curtain
Looking for a different protection height or resolution?
Our team of experts is ready to help you find the light curtain that meets all your requirements at an excellent price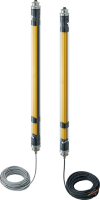 Why Proax for omron Light Curtains?
As Proax, we are Omron's largest distributor in North America. We offer ease of setup and configuration of Omron safety light curtains with our free technical support. Industry-leading short lead time sets us apart from the competition. Let's make your workplace safer together.
Have a question in mind? Our passionate team can help you with choosing the right safety light curtain and accessories. Click the button below to get a free light curtain consultation.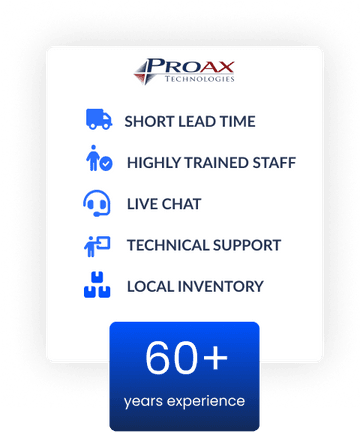 Frequently Asked Questions
The status of the light curtain is monitored, and the abnormal state is displayed. This helps minimize machine downtime. You don't need a PC on site. The Bluetooth communication unit allows you to monitor information about device stoppages on mobile devices. Install the Intelligent Tap to automatically copy the settings of the replaced light curtain to a new one. Virtually anyone can easily replace light curtains and immediately restart the machine.
The F3SG series not only surpasses basic safety regulations, but it also has TÜV certification and a Performance Level (PL) 4 rating according to ISO 13849-1, IEC 62061, and IEC 61508. These light curtains have also IP65, IP67, IP67G, and optional IP69K protection classifications – Please contact us if your facility requires IP69K protection.
The F3SG series is perfect for the most demanding safety applications, and its rugged design makes it ideal for use in harsh environments such as cold storage warehouses (down to -30°C), metalworking processes, packaging, and food processing lines.