Proax Extruded Aluminum
Complete solution for all your extruded aluminum needs, including fittings, extrusions and fasteners in metric profile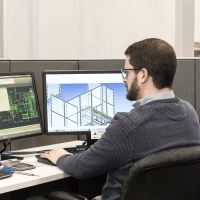 Whether it be a machine base, fixture or frame, our highly skilled and experienced mechanical designers will work closely with your team to design any structure to your specifications.
For all your projects of any size
Simple and streamlined process
Dedicated team across Canada
Full support from conception to delivery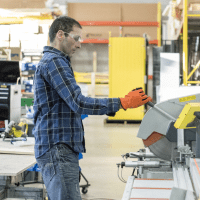 We assemble all your aluminum extrusion structures in-house, whether it's meeting your requirements for an existing design or helping you from concept to conception.
Short production times
We handle any possible customization
4 Design and Assembly shops
Highly skilled and experienced team
Advantages of Extruded Aluminum
Simple T-slotted design
Linear adjustability on the X, Y and Z axis
Lightweight and easy to use
Two metric profiles available
Stocked in 240″ lengths
No welding or painting required
High strength
Corrosion resistant
90% reusable
Anodized finish
The flexibility to change or add to a design any time
Types of Extruded Aluminum
Metric
The Metric Series blends the look and functionality of fractional with the convenience of metric dimensions that create compatibility with European framing systems. Proax has a wide range of components and fasteners that fit the Metric Series.
B-Series
The 15 extrusions in the B-Series are fully compatible with Bosch extrusions and feature slot widths ranging from 6mm to 10mm. The B-Series integrates some unique fastening methods — while also overlapping with the fastening methods and components in the Fractional line.
What can you build with Proax?
Robotics enclosures
Tool racks
Workbenches
Fixtures
Assembly stations
Machine bases and guarding
Clean-room structures
Cellular manufacturing workstations
Test equipment
Linear motion devices